Bogus source for block zero on 2330500A.CAD

This message means that the CLD/CAD sheet contains a block that puts an output block on block 0, which is illegal.
This can be caused by using function code blocks in diagrams. For example, dropping NOT blocks on a picture looked good in one system, but caused many useless messages.
--Generating index: Module 2,01,02 Block Index
Bogus source for block zero on 199030A.CAD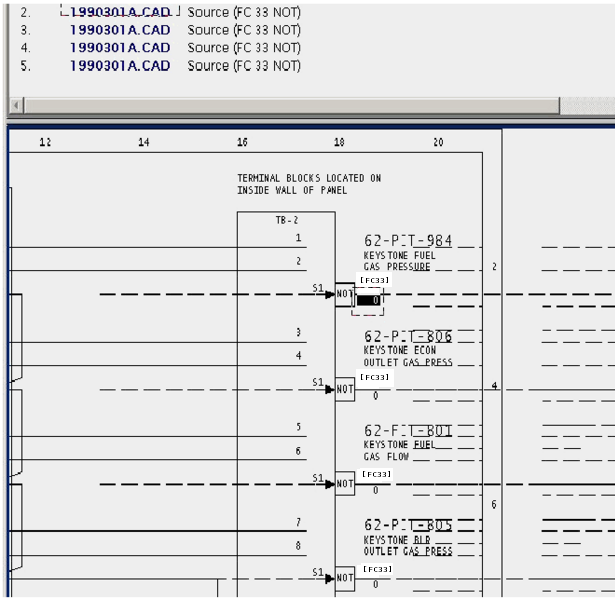 This message usually shows an error in the build setup. Contact us for assistance configuring your build.
Please contact us for help resolving your error messages.