Use the Window menu to choose to arrange the BuildPlus windows in Cascade, Tile Horizontally, or Tile Vertically options.
Note: If you have actually closed a window, use the View menu to display the closed one.
Another Note: When you use a command in Window, the SELECTED window dominates - left, top or front! Try it, you will be amused. So, to get what you want, first select the panel that makes sense, then click on a command. Normally, you would choose to have Sub-Process Messages as the less important window, so it would not be selected.
Cascade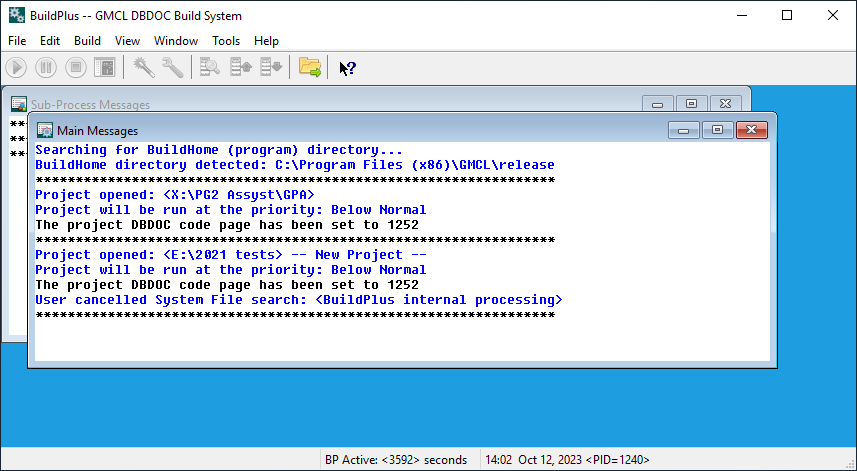 Tile Horizontally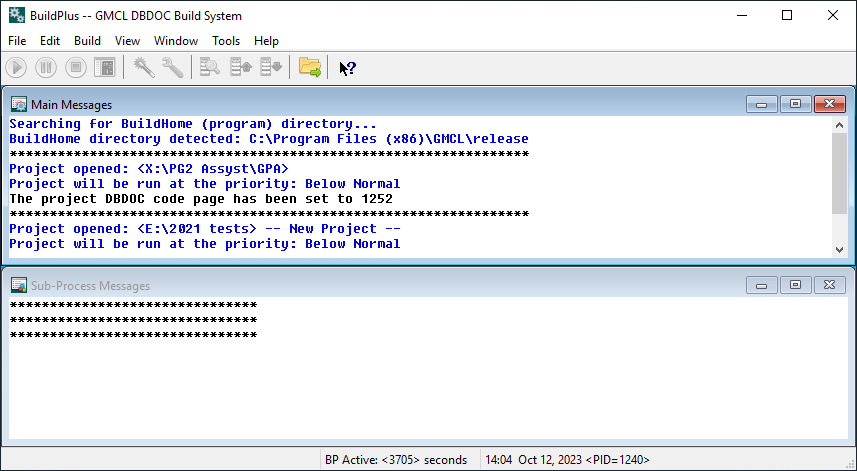 Tile Vertically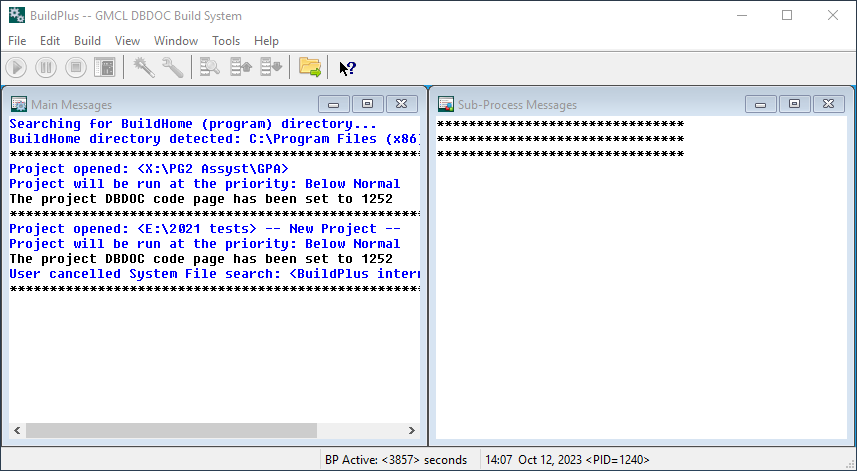 See also