The Function Code Index lists and links every instance of each function code in your INFI 90 system.
By clicking on Function Codes under System Information in the Table of Contents, in the index pane, an index of all the Function Codes in the system will be displayed in the index pane.
To display the index of all the places a particular function code is used, click on the USES column for that function code in the Function Code Index.
To display the actual use of a particular function code, click on its listing in the Index Pane.
Basic documentation for each function code is available by clicking on the function code name, e.g. ADAPT.
A numeric index of function codes can be reached by clicking on the [FCN] column.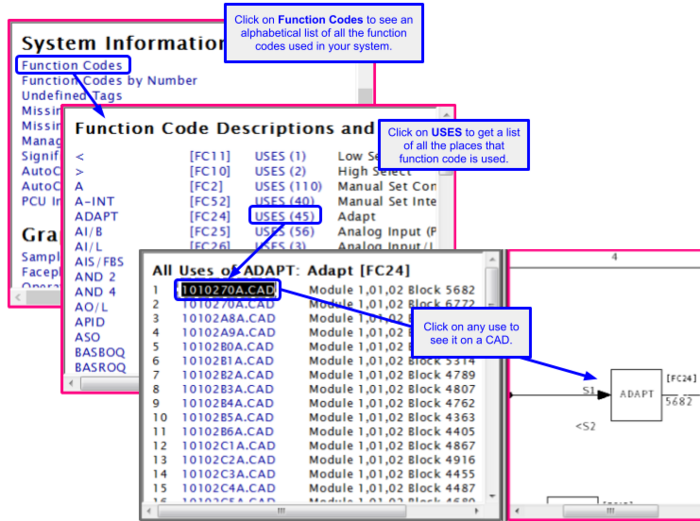 The same selection in Treeview format would look like this: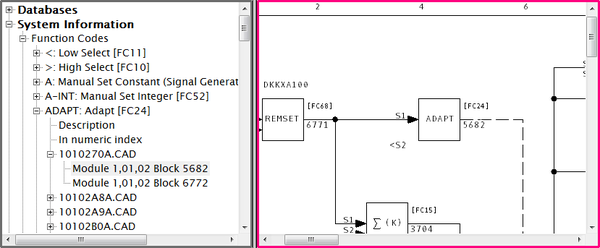 See Also