DAANG block Module 11,03,04 Block 427 S20 value  is truncated to zero (check for mis-configuration)

This message means that S20 on the DAANG block has a real value where an integer is expected. Alarming may not be working correctly.
If the value of S20 is something other than one of the values associated with a bit, or a sum of several bits, the alarm will not work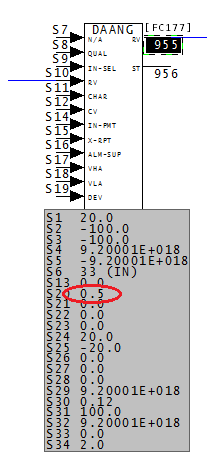 This message is likely to show an error in the system configuration. It should be reviewed. The issue raised may be in unused logic or graphics, or have other realities that make it a non-issue.
Please contact us for help resolving your error messages.