Unused extra inputs for Module 1,01,02 Block 1001 FC 10: found 5, used 2

This message means that a function code has been encountered that does not have the normal number of inputs. We have encountered this in the case of Ladder files where there is a mismatch of .LAD file versions.
Example:
--Scanning LAD file 30603.LAD
Unused extra inputs for Module 3,06,03 Block 203 FC 151: found 6, used 4.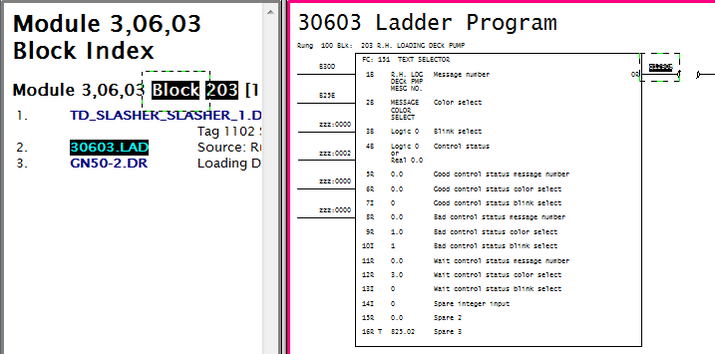 This message shows an issue that the DBDOC build process did not handle. It can be reported to G. Michaels Consulting Ltd. in case it can be fixed.
Please contact us for help resolving your error messages.