Going to a selected use of a value
The Go To Use feature is a powerful and natural feature that allows you jump to any use of a value you choose. It is essentially the opposite of Go To Source.
There are two ways to use this feature:
Double-click on an output. Hyperview will jump directly to an input if:

There is only one input associated with the output
You previously navigated forwarded to this output by using Go To Source, or by double-clicking. Note: If there is more than one associated input, and you did not get to the clicked-on output by a Go To Source or double-click on input, a pop-up menu showing all the uses of this output will appear.

Right-click on an output or an input. This will bring up a pop-up menu showing all the places this value is used, organized by topic type.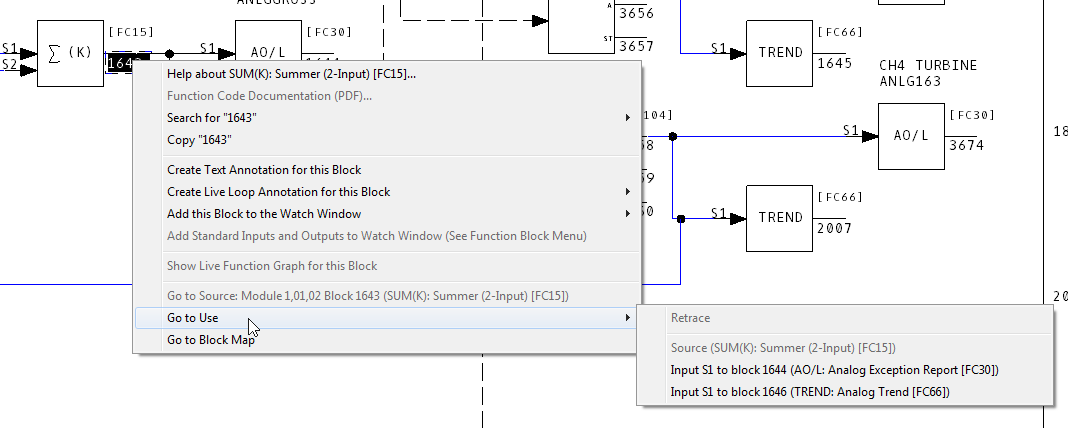 See also