On the Tools menu, click Rename .M14 Document.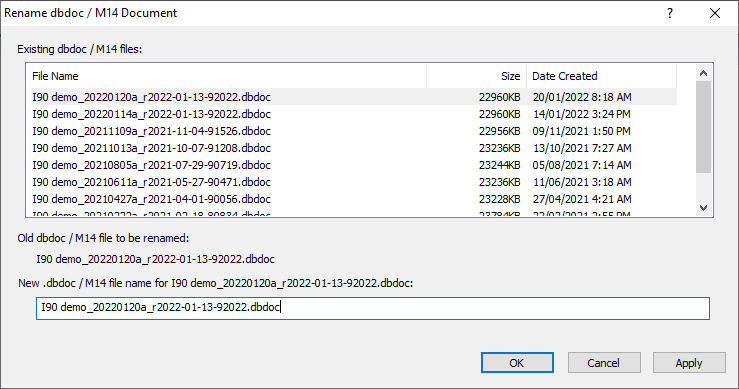 Existing .M14 files are listed at the top. Choose the file you wish to rename by clicking on it, and make changes to the name in the bottom box.
You should always use this tool when you rename .M14 files, so that the associated files (including Management of Change and error files) will be updated to refer to the new name. If you are not using automatic renaming and a wildcard shortcut, you can use this to set an .M14 file as the current version of the DBDOC document and allow a new document to be built without impact on users.
Note: We strongly recommend that you use automatic renaming and a wildcard shortcut. If you are unsure how to set this up, please contact us.
See also